Family.
Such a small, simple but powerful word. For me, it is at the core of who I am. In this ever-changing, sometimes wildly chaotic world, for better or worse, my family is what keeps me grounded, inspired, and excited to try new things.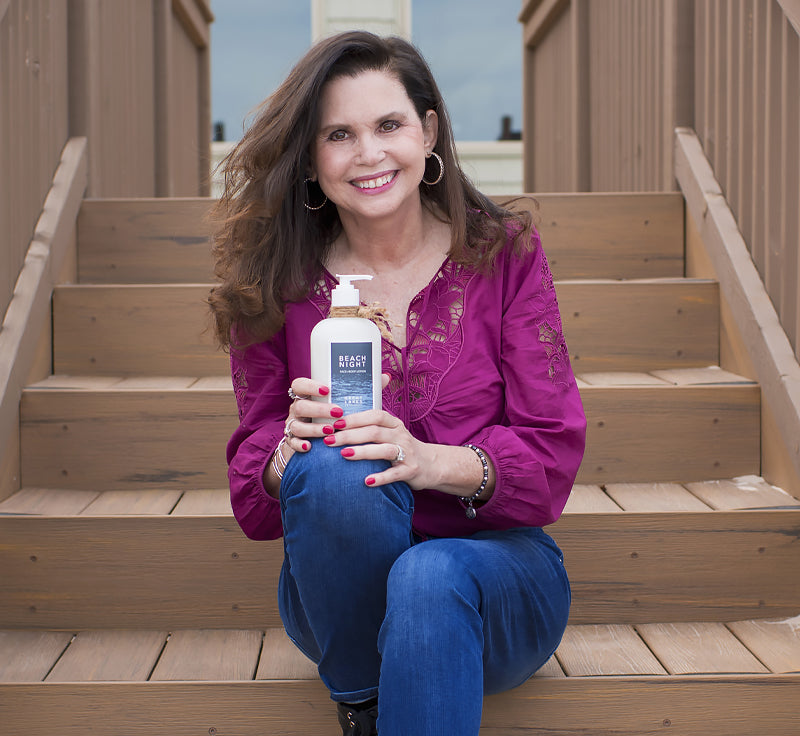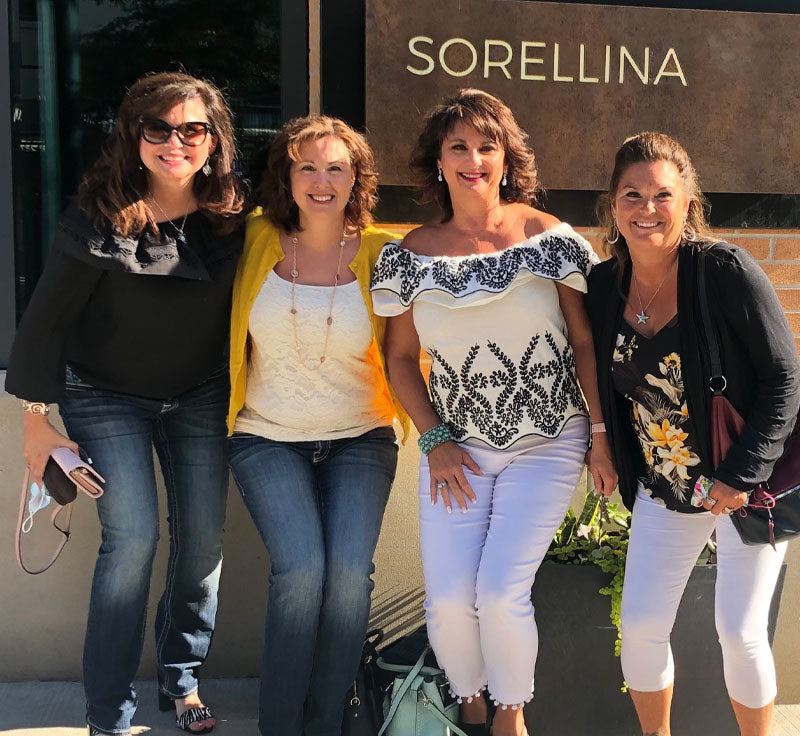 It seems only fitting that this new adventure of owning a small business would begin with a love of skincare inspired by my maternal Grandma, take formation in my mind on a trip with my sisters, and culminating with opening a bath, body and beauty store featuring organic and plant based products, in my hometown of Rogers City, Michigan, where my family has been my biggest cheerleaders.
My maternal Grandma, a beautiful woman inside and out, never left the house without her earrings and lipstick. She frequently talked to my sisters and I about the importance of taking care of our skin and reminded us to never forget our necks!
She even made me promise her when I was in high school that when I started getting gray hair, I would color my hair because in her day, hair coloring often left you with blue hair. She and my Bompa (Grandpa) were the epitome of unconditional love and support and drove home the importance of family, (something my mom did as well).
The many lessons taught to me when I was young have stayed with me to this day, and my Grandma would be happy to know, I color my hair regularly and take care of my skin, including my neck, with the fabulous products curated at my store.
Call it true love.
When I retired after 27 years in corporate America, I could think of nothing better than being able to relax again in my hometown. Rogers City borders the northeast coast of the state (the Sunrise Side!) and its idyllic landscape, Lake Huron shoreline, northern pines, and fresh air always seem to calm and restore my soul. I love my beautiful hometown, I love the great state of Michigan, and I love amazing skincare, and bath and body products. Because of this love, and with some strong encouragement from my sister, Bridget, who helps me in so many ways with the business, Harborside Bath & Body was born!
Having first hand experience with amazing women I worked with in the corporate world and knowing the challenges we faced, one of my goals with opening this business was to recognize and promote successful, knowledgeable, women who created high quality products. Our core line of products features fabulous organic and natural plant based bath, body and beauty products from some of the best and most recognized female makers in Michigan. Their products are all free from PFAS, sulfates and other harmful chemicals and are all small batch made, cruelty free and made from certified organic ingredients. Just like beautiful northern Michigan, the products we carry are fresh, unpolluted, and beautiful.
Our collection of fabulous products are curated from internationally renowned spa and salon suppliers, Elina Organics, Great Lakes Bath & Body, and Dirty Girl Farm, just to name a few, and all of our suppliers take pride in producing the highest quality products for their customers. These amazing makers have been featured in international, national and state publications and newscasts and are recognized as faithful artisans to their craft. Harborside Bath & Body brings all of these fabulous products together in one beautiful physical store as well as online! We are located right off of the US-23 Heritage Route/Michigan Byways, so we're a great stopping point!
We also carry a great selection of must-have accessories (pumice stones, loofahs, eye masks, robes, slippers and more) to complement all of our amazing products. Stop by and see us or shop online. We hope to leave you feeling great about your experience and your purchase.
– Hayley Rose
Great Lakes Bath & Body • Dirty Girl Farm • The Little Flower Soap Company • Northern Nails • Burton & Levy • Korner Gem Jewelers • Doshi Candles •